Details
Details

Category: Today's Featured Machines
D600 All-in-One Electrical Binding Machine
All-in-One Electrical Binding Machine

D600 Electric Punch machine + S600 Multi-functional binder + 2 DIES
Interchangeable System allows you to punch coil, comb or wire with only one machine.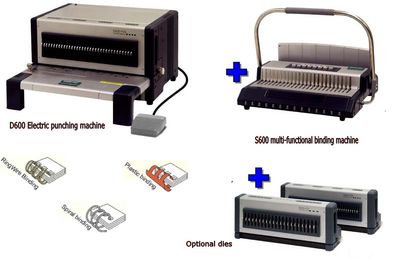 D600 Electric Punch machine + S600 Multi-functional binder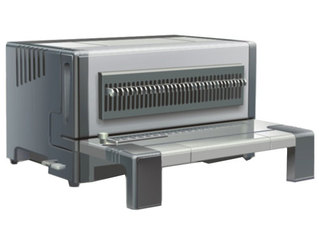 D600 Electric punch machine
- Electric Punch
- Interchangeable Die Sets
- (choice of coil, comb or wire)
- Anti-Jam / Reverse Feature
- Punches up to 20 sheets at a time
- Fully disengageable dies
- Adjustable Depth Selector
- One year warranty
A versatile modular binding punch that is designed as an affordable option for offices that need to use multiple different styles of binding. In fact, it is the least expensive modular electric binding punch available on the market. The D600 allows you to create up to 7 different hole patterns using easy to change modular punching dies. That means that you can bind a document with spiral coil, then minutes later you can do a project with either wire or comb binding.
All metal made, electric punch by simply push pedal-switch.

Interchangeable dies set wholly fit various punch requirements.

Unique positive direction dies set replacement construction save
operating space and makes job convenient.

Lock on/off design ensure machine working in safe.

Punch ability (Current available die sets): 25 sheets (70-80g)

Side margin control on die set provides margin operation 2/4/6/8mm.
Big waste paper drawer.

Overload protection function makes dies automatically reset when
over punch ability.

Net weight: 20.5kg

Machine dimension: 43.5*45.5*23.5cm

Power: 110V/220V available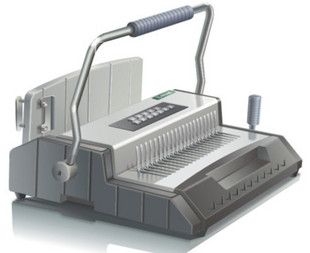 S600 Multi-functional binder
1. Machine Include:
Main body 1pc
Book support 1pc
Additional Binding adjusting plate 1.5mm/0.5mm each 3pcs
Manual instruction 1pc
2.Features
·Working with D600 can fit various binding requirements.
·It can bind: 21 rings plastic comb
24 rings plastic comb
3:1/2:1 double wire binding
·Use wire binding key to conveniently set the closing spaces for different size
·Binding space can be adjusted to suit wire made by different manufacturers.
·Perfect wire close effect makes documents aesthetic.
3. Multi-purpose binding machine operation: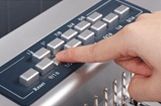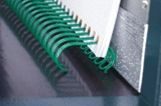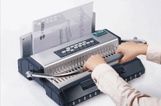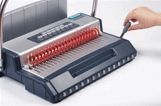 Choose wire type Install the steel wire Press the handle twice Plastic wire binding
Supplies : 2 Punch dies free ( over 2 pcs, Price : USD160/piece )
Current available die sets:
Item, Item number
A. 21 dies plastic comb, DIE-F21
B. 35 square dies 3:, DIE-F35
C. 35 round dies 3:1, DIE-Y35
D. 23 square dies 2:1, DIE-F23
E. 23 round dies 2:1, DIE-Y23
F. 49 round dies spiral, DIE-Y49
G. 59 round dies spiral, DIE-Y59
They are made of very strong metal and can last many years.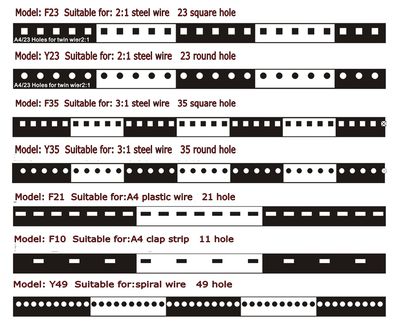 This machine is now stocked in our HongKong warehouse and ready to ship.
Shipping from Hongkong by air to United Kingdom, EUROPE , Australia : $250 , about 7 days
Shipping From HongKong by air to US, Canada : USD250
-When payment received, shipping will be made within 3 business days
- Please note your phone number and your address on Paypal for shipping , when special status happened, shipping company will call you.
- Seller is responsible for all damage on delivery.
- We ship items out Monday-Friday.
- Shipping is NOT available to P. O. Boxes.
- Items are NOT shipped out on Saturday or Sunday.
We will accept returns on all items within 30 days of you receiving the package. Please notify me of your intention to return the package within that time so We know to look for the package and can have your refund ready to send to you when I receive the package back. Refunds will be for item cost only shipping and handling will not be refunded. Item must be in the same condition as when item was sent.

Shipping and handling in any case are not refundable.
- One year warranty from you receive the item.
- Warranty covers whole machine, includes electrical, mechanical.
- Any warranty shipping cost to us is responsible by buyer.
- Any shipping cost to buyer is responsible by us.
- Service center located in Toronto , Canada. Spare parts are available upon providing parts number and name.
Question email: This email address is being protected from spambots. You need JavaScript enabled to view it. , we will reply within 24 hours.
Know more about us , click here!